Roundup
AIModels.fyi - June 2023 Monthly AI Model Roundup
The top AI models, news, and other updates for AIModels.fyi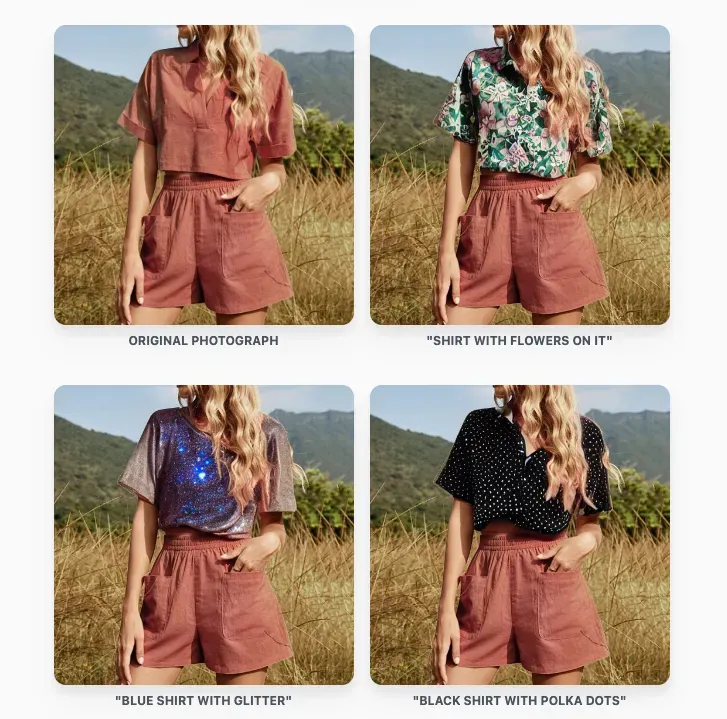 Hey there,
Time for your monthly update, featuring the newest AI models we've indexed on AIModels.fyi!
This month, I have some exciting models to share with you. But first, a word from our sponsor: Label Studio
---
Unlock the full potential of your AI with Label Studio! Our open-source data labeling platform empowers you to annotate with precision, ensuring your large language models (LLMs) are trained on high-quality data. With a user-friendly interface and a wide range of annotation options, Label Studio is designed to streamline your data labeling process. Our platform supports it all, whether you're working with text, images, audio, or video. Don't let mundane tasks slow down your AI's performance. Join the community of 250,000+ data scientists and machine learning practitioners who are enhancing their AI with Label Studio.
---
I also want to give a shout-out to Anthony Castrio's BotEatBrain newsletter. If you're looking for ways to keep up to date on all the crazy AI developments out there, be sure to subscribe.
Final announcement: we now support DeepInfra on the site! DeepInfra is a fast, simple ML interface, focused on low cost and scalability. We will be adding additional platforms soon.
Ok, now let's take a look at some of the models we indexed this month, starting with…
💬 Language
Dolly-v2 - an instruction-following large language model trained on the Databricks ML platform
Lil-flan-bias-logits-warper - Logit Warping via Biases for Google`s FLAN-T5-small
Falcon-7b - A Replicate-based implementation of one of the hottest new LLMs
🖼️ Image
Blur-Faces - Adds a blur filter on image
Fashion-ai - This model can edit clothing found within an image, using a state-of-the-art clothing segmentation algorithm.
Multi-controlnet11 - Implementation of ControlNet 1.1 with multi-controlnet support
📽️ Video
For my pick of the month, I'm going with Fashion-AI! Check out creator NOTPINK's site that lets you upload a person's photo and modify their clothing based on the model. What product can you build with it?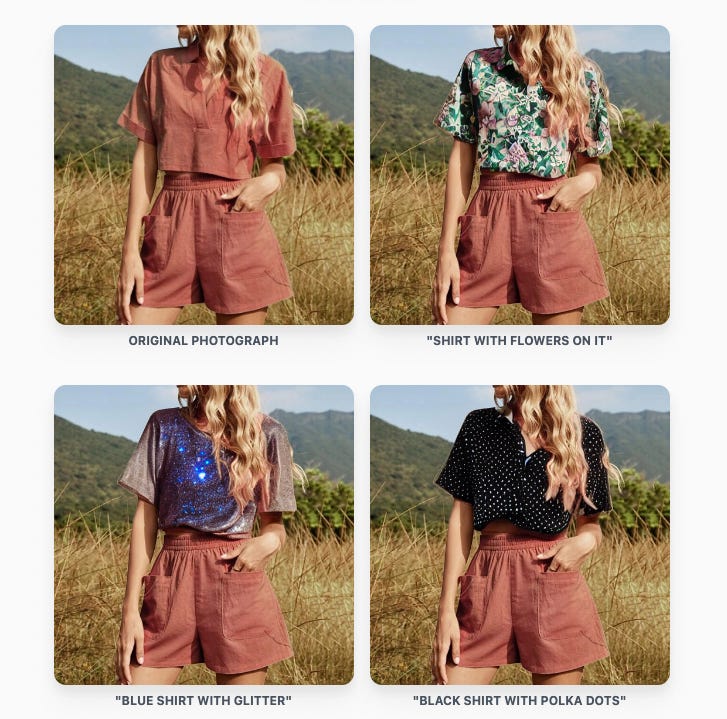 FashionAI model output
I've also added 20+ new guides and resources to our blog. Check out the following links to learn more about AI and my experience building the site:
There you have it! But wait, one more thing…
I added a chat feature to the website! It's on the homepage. Be sure to swing by and send me a DM.
Subscribe or follow me on Twitter for more content like this!