Build In Public
Why I quintupled my prices before my first sale
Slashing costs is only wise in certain situations. Here's how I thought about pricing for value instead.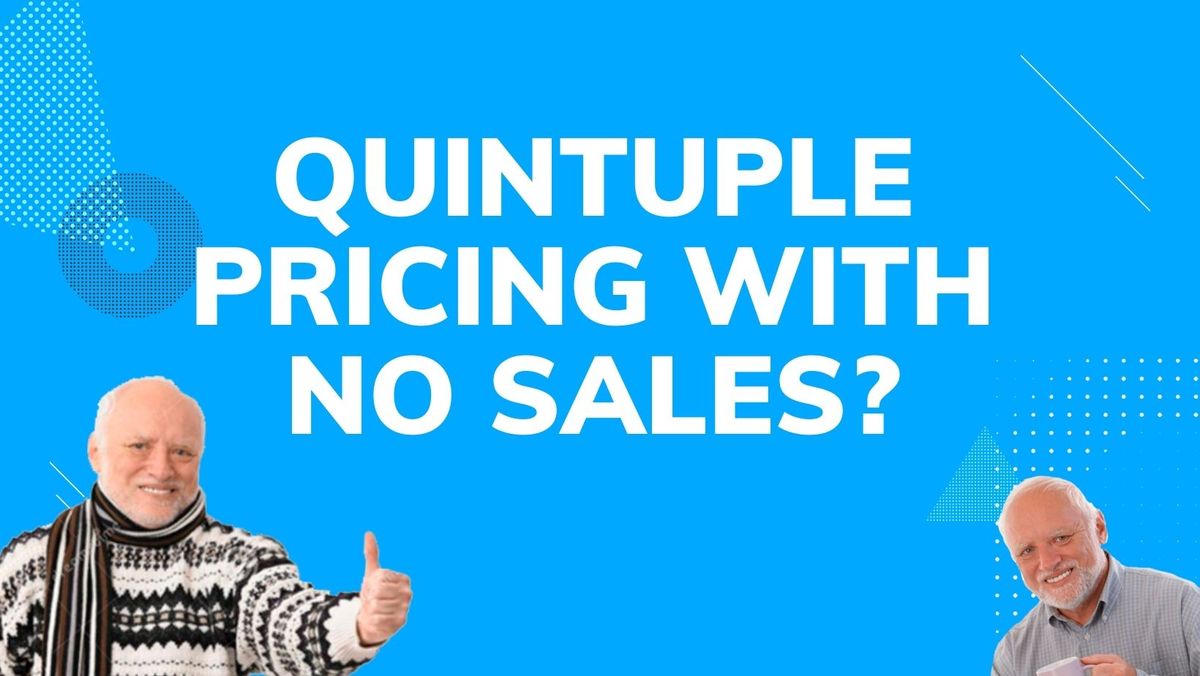 Pricing strategy is an art form that requires careful consideration and a deep understanding of value. In this blog post, I want to share with you an insight I had when I decided to raise prices before making a single sale on AIModels.fyi.
When I initially set the sponsorship cost at $49, I believed it was a reasonable price point for the 5,000 monthly visitors and 250 subscribers I had. However, I realized that this approach failed to capture the true value our platform offered. The price was set to be slightly less than the cost of running a comparable Google Ads campaign. Sometimes it makes sense to drop prices near the floor to win a first sale and prove there's demand for your solution, but there are tons of AI publications doing brisk business in the sponsorship marketing.
So, was my pricing strategy wise?
It was during this period that I came across Passionfroot, a platform designed to make sponsorships easy. Passionfroot offers a single place to handle sponsorships, collaboration requests, bookings, and payments – all for your peace of mind. I originally learned about the platform from Anthony Castrio at Bot Eat Brain. I immediately recognized that it could really the sponsorship process for both me and my potential sponsors by giving them a clear place to see value and to sign up.
A v2 of Passionfroot just launched, and because I had signed up for the waitlist, Passionfroot founder Jens Manannal reached out to me. Since he was an experienced mind in the industry, I knew he could give me some fresh insights and perspectives.
Our conversation opened my eyes to the power of a niche site. Jens helped me understand that AIModels.fyi provided a highly relevant target audience, creating a unique environment for advertisers to connect with potential customers who were more likely to take action. Most of our readers are founders and developers of AI-based startups, so relevant sponsors are sure to benefit more than if they just dumped an ad on another channel. This revelation forced me to reassess our pricing strategy from the ground up.
Armed with a newfound understanding of our value proposition, I made the decision to raise our prices significantly - 5 times what they were previously. You can see the new prices here. Even though I didn't have any sponsors yet, I knew that I should price the site based on the value of our audience and not try to compete on cost.
In addition to raising prices, I recognized the need for simplicity in our sponsorship offerings. I streamlined our packages to just two options, ensuring clarity for potential advertisers. This simplicity eliminated confusion and made it easier for them to understand the value they would receive. Passionfroot made it pretty easy for me to show these options to sponsors. It was also nice to replace the old "I'm interested" Google Form I was using with something that allows advertisers to immediately book an ad.
Although we're still looking for our first sponsor, I feel much more confident about this direction and think that our price now accurately reflects the value number of new customers our ads will bring. And with traffic growing, I'm sure we'll have progress to report before too long. I'm excited to see what happens and can't wait to share more with you soon!
Subscribe or follow me on Twitter for more content like this!